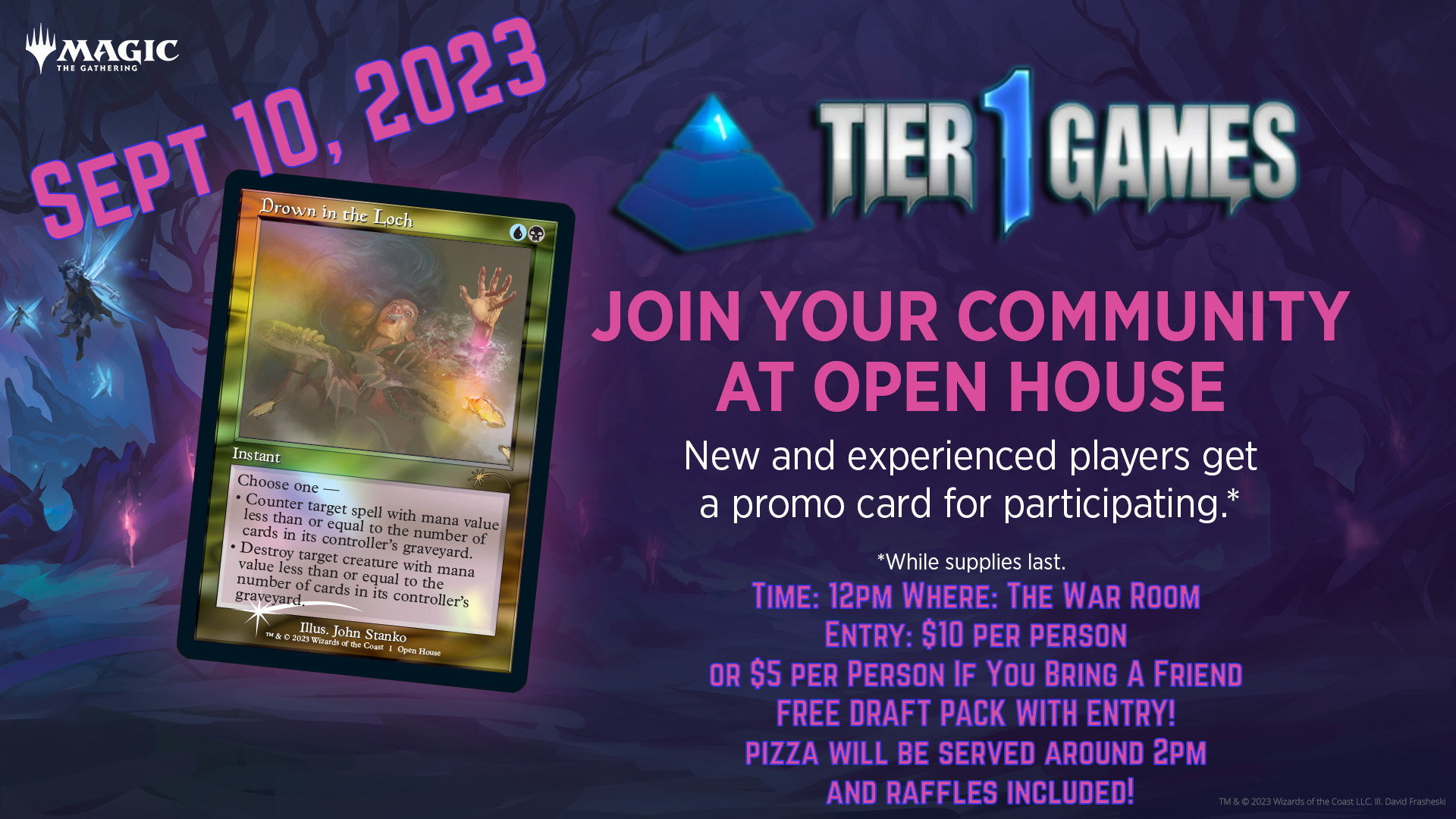 Wilds Of Eldraine Open House
Magic the Gathering
Casual
2023-09-10
12:00:00
​Open House is an space for new-to-Magic players to come to our store and learn how to play Magic: The Gathering in a friendly social environment.
 Players in the community are welcome to join the fun, bring your friends along to teach, or even become a mentor to newer players in your community. 
Players will receive a participation promo, sticker sheet featuring Wilds of Eldraine and evergreen Magic The Gathering art! Any players who bring a friend for the first time will also receive a bring a friend promo!

Pizza will be served around 2PM and there will be raffles!!! 
Free pack upon entry
Entry: $10 per person, or $5 per person if you bring a friend! 
0